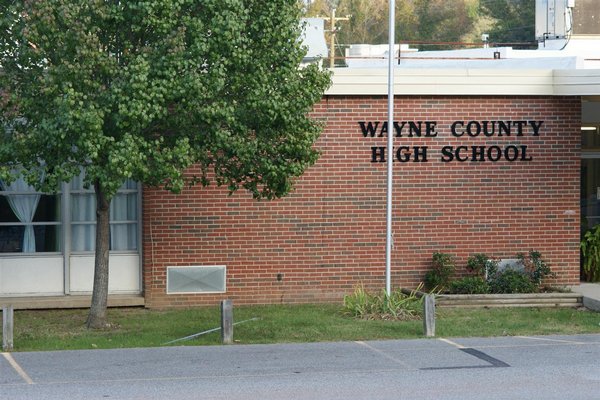 Wayne County High School is a small, rural school situated in southern middle Tennessee in the city of Waynesboro. WCHS and Waynesboro are located in Wayne County, which is the second largest county by land area in Tennessee. Thirty minutes away you will find Lawrenceburg (east), Savannah (west), Linden (north), and Hohenwald (north). Forty miles south you will find Florence, Alabama.

WCHS has 20 faculty members serving its students and 8 more instructors at Wayne County Technology Center, which is located next door. Mr. Ryan Franks is principal at Wayne County High School. WCHS also has two part time assistant principals, Mr. Rick Pierce and Mrs. Jennifer Morris.


The mission of Wayne County High School is molded by the belief that our students should become responsible contributors to society. To that end, we at Wayne County High School dedicate ourselves to providing our students with opportunities to think clearly, to write and speak effectively, to have knowledge of the past and vision of the future, and to learn skills for useful service in our community. Our mission is the development of the whole child for participation in and contribution to a life in a changing democratic and global society in which all individuals share responsibility and mutual respect.